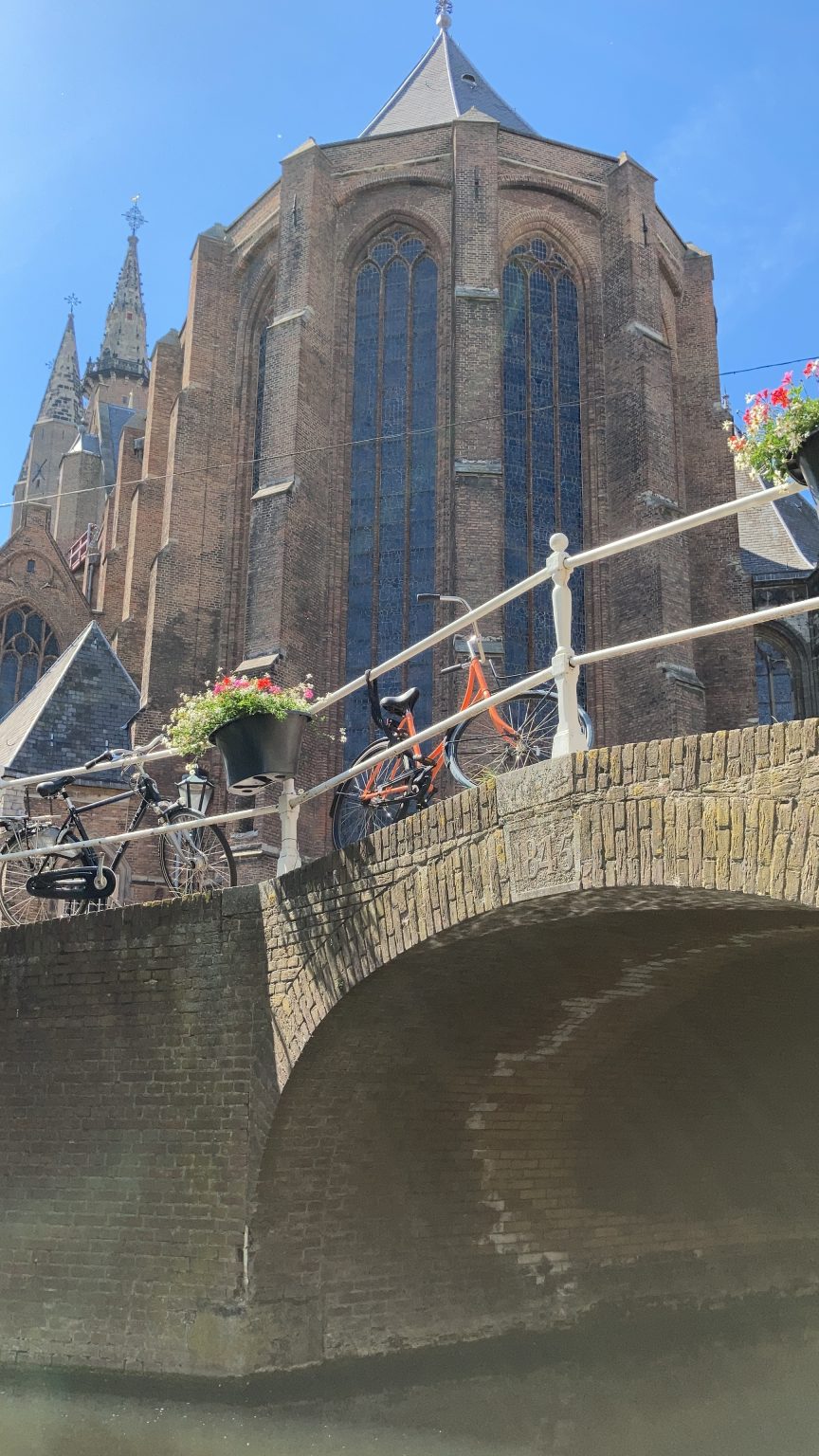 Since my last contact with my hematologist, I have tried to get outside every day. Short walks or going to Delft by tram for a short walk and my favorite ice cream. Because I never had a notion of the different heights in Delft caused by all the canals and bridges, I was surprised how difficult it was to walk there with crutches.
On June 10th, 2020 I had my second ultrasound in the hospital. Still tired, after every walk, I went to the hospital. My hematologist promised me a big examination to see and tell me about the differences in damage since my examination before I got pregnant in 2010. I knew I had developed extra veins in my hip, and the other veins had been healed after my second thromboses in 1996. Unfortunately, the ultrasound took a few minutes. I didn't get the big examination as promised.
Friday, June 12th, I met my hematologist about the ultrasound. I wasn't wearing my stocking anymore, because I thought that I didn't have to anymore. After all, the blood clot had been solved. I asked her about the promised big examination. She said she was certain the examination was done properly. The blood clod had been solved. She told me about other options for the stockings to think about because my belly and leg were getting bigger during the day. She thought about a pantyhose. I wasn't sure if that was what I wanted; a stocking was bad enough. From that day, I started wearing my stockings again.