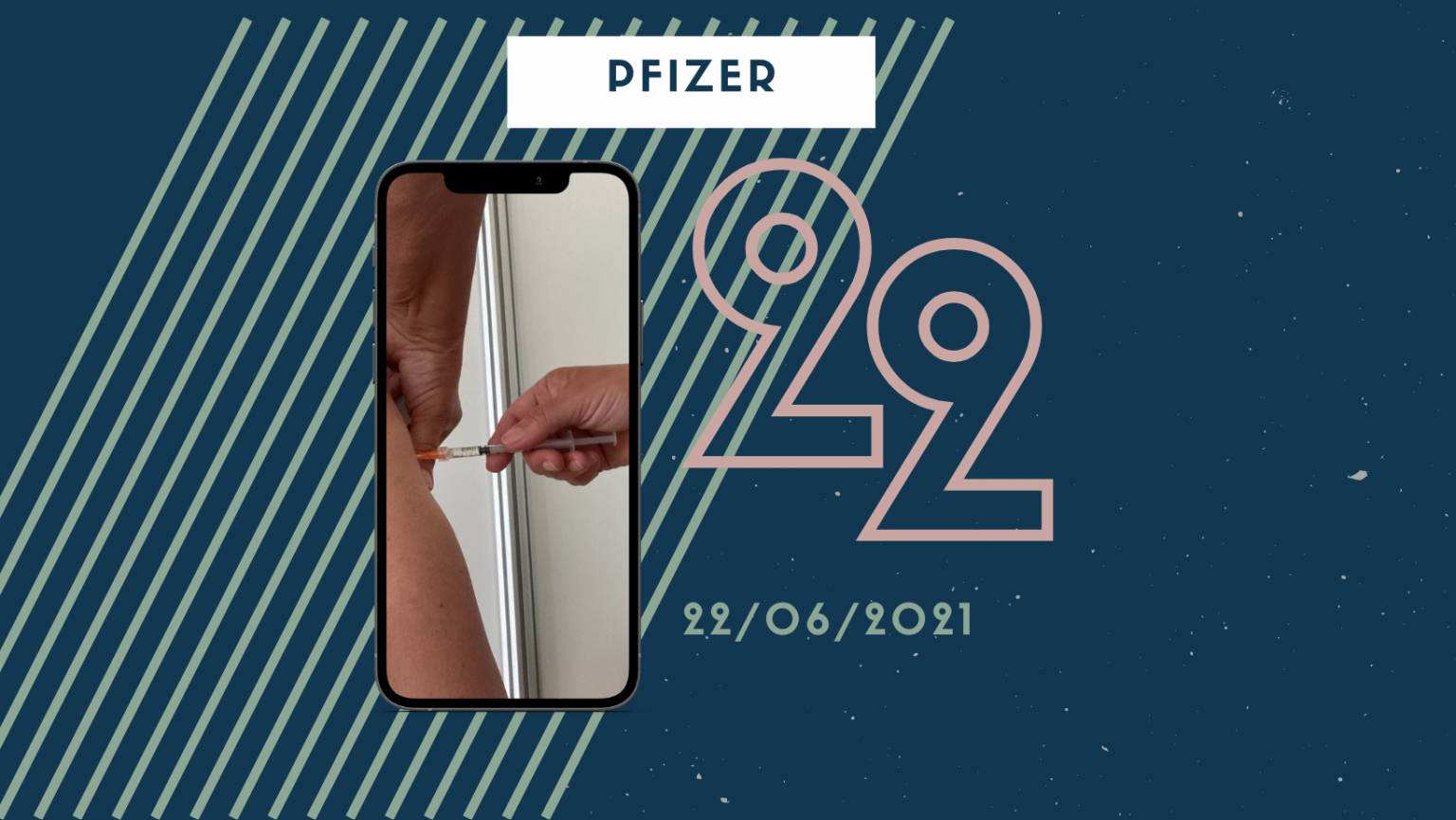 On June 22nd, I got my vaccine! Because I had Covid-19 at least twice, I only need to get one vaccine. Yeah! 💪🏼
Before I was allowed to go, I needed to contact the thromboses service. Because of the chance of internal bleeding after getting the vaccine, my INR needed to be under 3,5. I needed to check within a week before the vaccination date, in case my dose needed adjustment.
For weeks my INR is stable (between 2,0 and 3,0). Since I'm prescribing my own doses, I'm doing well. But even knowing that, I checked on Saturday before. It was 2,8. In range. Even though I adjusted a bit and took less medication just before the vaccination date.
Getting the vaccine was no problem. I had to press close for two minutes to prevent getting cloths in my muscle and wait for another 15 minutes if any side effects would turn up. Everything went well.
In the evening I lost part of my feeling in my hand, and my arm was painful. Like there was a big bruise. Losing feeling in my hand, worried me a bit. I had this for a while during Covid-19. I dropped things because I lost the sense of feeling in my hand.
During the night, I was a bit restless because a fever came up. Luckily it was gone the next morning. During my morning routine, I felt stuffy again and experienced pain in my lungs again. That's still there, among increased dizziness with nausea, and increased brain fog and fatigue. My senses have gone worse; the tinnitus is making me crazy, sometimes my hearing is very sensitive and in other moments I experience loss of hearing, my taste and smell are gone again, my sight is blurry, and I have less stenght in my legs and arms.